Charms & Charm Bracelet (Sterling Silver) - Shop
livepages::jquery();?>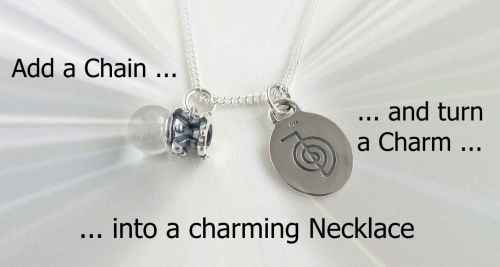 All Charms are supplied with a jump ring (as shown) to attach to your Bracelet or Necklace. You can add our 925 Sterling Silver Curb Necklaces from the drop down lists on each item, and they are available in 14" (35.5.cm), 16" (40.5cm), 18" (45.5cm) or 20" (51cm) lengths. The smaller sizes are ideal for children!
Products In This Category:
Showing 1 - 29 of 29 results
SILVER, is called "luna" by astrologers and alchemists, and is one of the seven noble metals of the ancients. It corresponds to the moon, crystals and the letter A. Use silver for protection, lunar magic, and to comfort animal spirits. It is sacred to the Goddess, Arianrhod, Califia, and Nuadha Argetlam (King of the Tuatha Dé Danann).