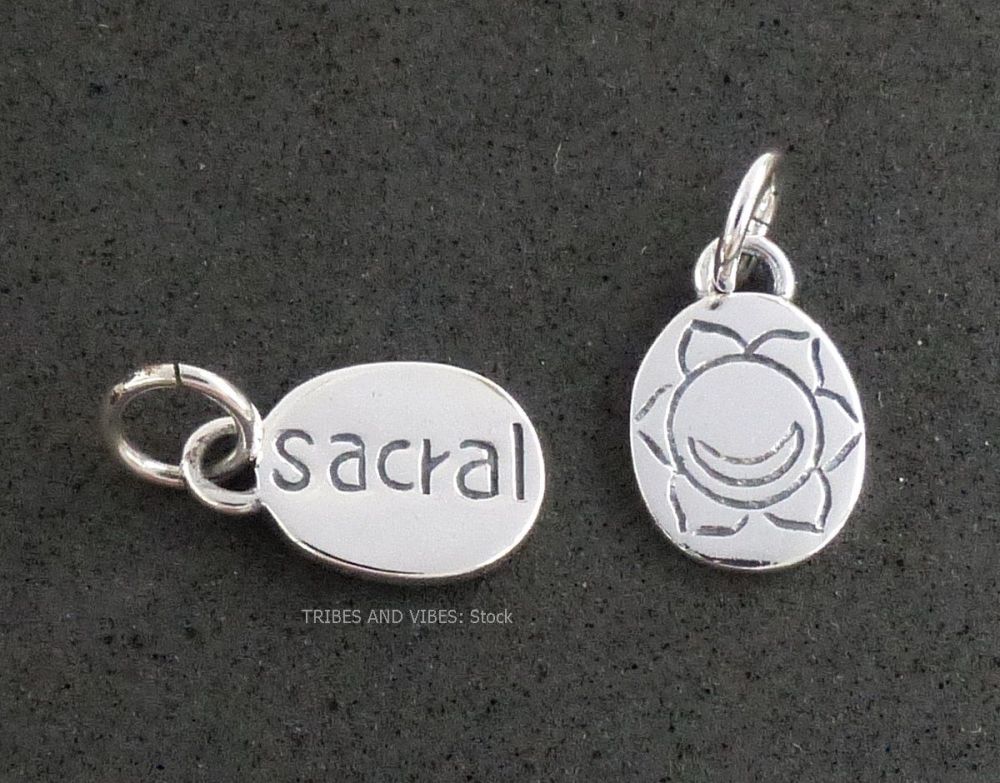 Sacral Chakra Charm (stock) - shows both sides of 2 charms

Sacral Chakra Charm (size guide)

Sacral Navel Svadisthana Chakra Charm (side view)
Sacral Svadisthana Chakra Charm Sterling Silver

Sterling Silver Sacral or Navel (Svadisthana) Chakra Charm, 13mm. The word "SACRAL" is on one side and the Svadisthana symbol is on the other. FREE UK Delivery by Royal Mail 1st Class.

Was £6.99

-

Now £5.94!