About Tribes and Vibes
A message from Paul:



All of us are on our own spiritual journey through life, and we each seek that which we can connect to emotionally, physically and intellectually, in order to express our own Truth. My path started within a traditional church upbringing, but it left me with so many unanswered questions and grey areas that I began to look at the belief systems of other cultures and ancient tribes, in an attempt to make sense of what I am, who I am, and why am I here ...

Through meditation, crystal healing, Life's experience and learning to listen to my inner voice (which I realise now is Spirit-led), my intuition grew. As I became more aware and trusting of the internal dialogue, I felt more able to rely on it to guide me. Both Terri and I have no spiritual preference or prejudice: we respect and honour all, and believe that we are all united by a universal Divine Spirit, which we call by different names. We are all bound together by the creation of Earth, Air, Fire, Water, Spirit. We are guided by the Love of the Divine Benevolence, whether we choose to see it or not :o)





It occured to me that there may be others who were also looking for answers within the gifts that the Divine has provided for us (Crystals, amongst others) or, having found a Spiritual path, needed to decorate their sacred space in order to journey further and deeper ... and so TRIBES AND VIBES was born on Ebay in 2008, and has helped thousands of wonderful customers who have all left positive feedback.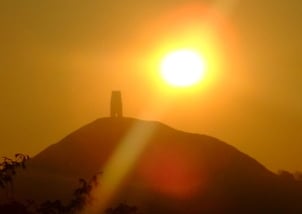 Since I started my own journey and acknowledged the Gifts that have been given to me, I am now more comfortable talking with others about their path and their own gifts. In the past, I would have been too nervous to express my Truth for fear of ridicule. We have all been Blessed in some way and need to responsibly share our abilities without the fear of recrimination, criticism, or judgement from others. My own gifts lie with the crystals. I am not a Certificated practitioner, but I do understand you and the crystals. Folks say that I have an uncanny knack of getting it just right. My answer to that is that I am just doing what I am told to do by a higher Spirit ...


PEACE AND LIGHT ~ we are asked why we use this phrase "Peace and Light" at the end of our messages. These are things that we wish for everyone. "Peace", not only in its obvious sense, but also to mean acknowledgement of love from the Divine. And "Light" stands for awareness, tolerance, joy, enlightenment, protection from the Divine. Peace can be felt within, Light is something that you can pass on to others :o)

Photographic Copyright - all of the photos on this page, including Niagara Falls/Maid of the Mist image were taken by Terri. The Falls were truly awesome ~ it has that otherworldliness that can sometimes be revealed to you ~ it left a lasting memory within my Soul.
*
TRIBES AND VIBES is run by Paul Ranson and his lovely partner of 20 years, Terri.

Terri has also been walking her Path, sometimes through gritted teeth but always questioning, always in search and always learning the lessons that have been presented to her over the years. She is a Reiki Practitioner and a Certified Angel Card Reader™ (Doreen Virtue). She is also a dab hand with the camera, awesome with the business admin & website design, and helps Paul with packing. Her unswerving support, inspiration and love over the years is what made Tribes and Vibes come to life. Without her, Paul would still be wondering if it were at all possible. She also makes an outstanding cup of tea ;o)

That's it, just us! So you can always rely on us for personal service, and please go easy on us during the busy times of the year :o)
May Peace and Light surround you always ...
Terri & Paul :o)