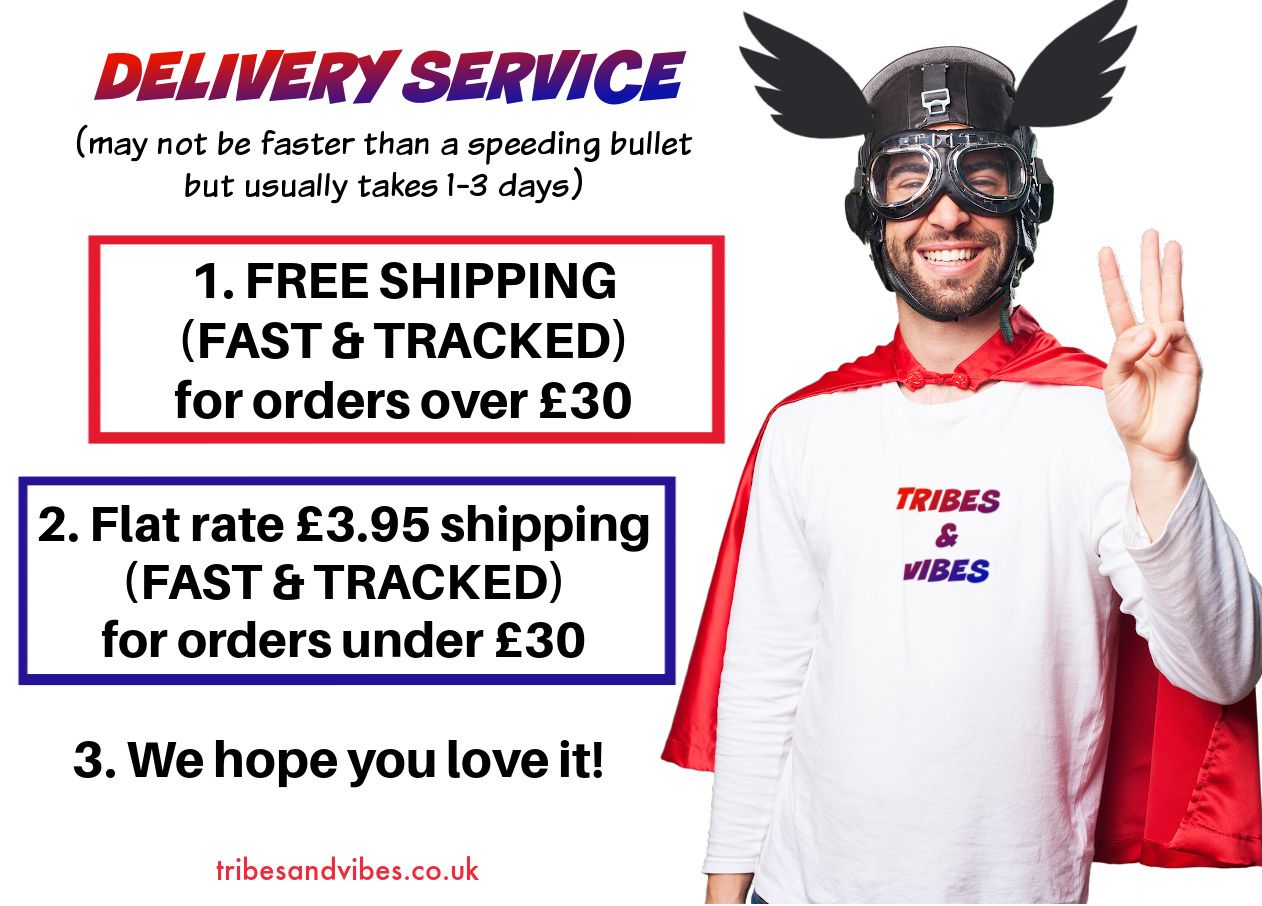 This information was updated on 1 October 2023, and will be in effect until further notice:
1. There is a no minimum order requirement
2. We offer delivery to any UK address including Scottish Highlands, Northern Ireland, The Channel Islands and Isle of Man. We do not ship outside of the UK.
3. We use the Royal Mail and a few different delivery companies for all of our deliveries - so we will choose the fastest delivery service for your order which will also be trackable. Please leave your contact details on the order information so that we can send tracking updates to you.
4. We offer one delivery service - FAST AND TRACKED - for orders under £30 there is a flat rate of £3.95 per order. Not per item, per order - you can order as much as you like for £3.95, and if you order goes over £30 Shipping is FREE.
5. FAST AND TRACKED aims to deliver within 1-3 working days - sometimes it's 1 day, sometimes 2 - it depends where you are, and what time of the year it is. We are sorry that we cannot be more specific about delivery times, we take our information from the delivery companies. However, once your order is placed and processed, you will get tracking notifications to confirm the delivery date. Please note that the Scottish Highlands, Northern Ireland, Jersey postcodes JE1-4, the Channel Islands and Isle of Man may take an extra day depending on weather conditions, and transportation connectivity / delays etc.
6. We dispatch orders Monday to Friday. The cut-off time for same day dispatch is 12:00noon GMT, and any orders received after this time will be dispatched on the next working day.
7. We do not offer guaranteed Next Day or Saturday delivery.
8. TRIBES AND VIBES cannot be held responsible for any delays in delivery. We do our best to send orders in a timely manner, but we are all human, and very occasionally the best laid plans can go awry. Most of the time, the advertised times are correct, but it can take longer depending on the remoteness of your location, weather problems, postal delays, transportation connectivity / delays etc. For example, Royal Mail deliveries can take up to 10 working days in the UK. If you think the item is lost in the post, please contact us as soon as you have any suspicions that this might be the case, so that we can solve the problem amicably.
9. If your order has not been received within our suggested time limits, please contact us as soon as you suspect that your order has gone missing. TRIBES AND VIBES will not consider that an item is lost or delayed until 10 working days have elapsed from the date of posting. When 10 working days have elapsed, if your order has still not been delivered, we will either refund your payment or send a replacement to you. Items that are reported as missing after 32 calendar days from the date of dispatch will not be considered eligible for refund or replacement.